【9DW Corporation】Made in Japan's AI for a better world – Part 1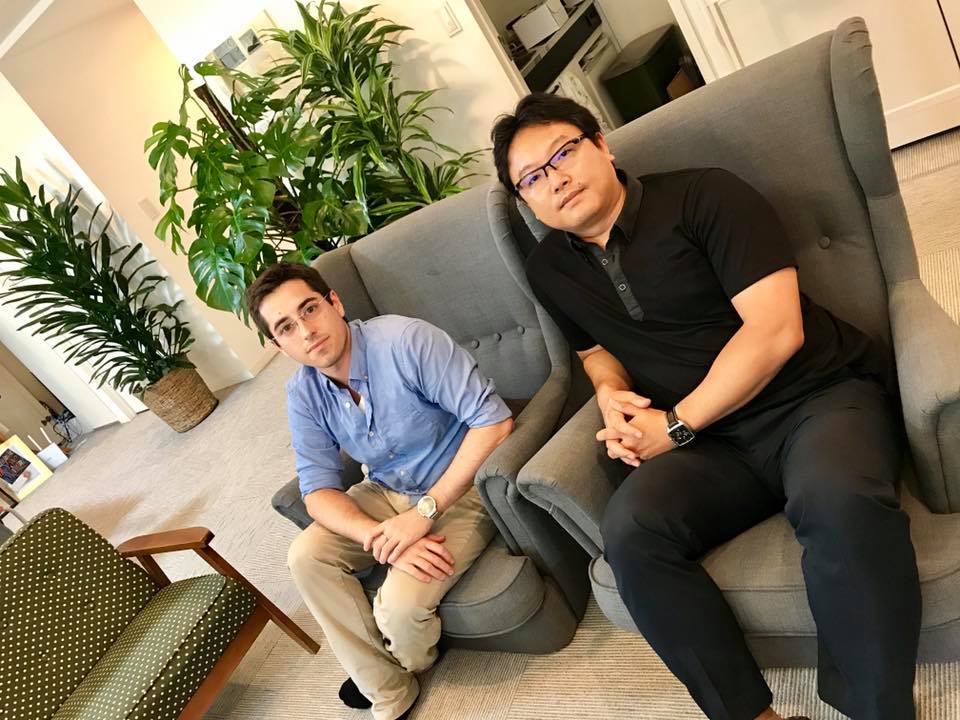 This time we interviewed 9DW Corporation, an acclaimed Japanese company engaged in artificial intelligence (AI) development.
Just one year from its establishment, what is the background behind all the collaborative research with national universities and the growing acceptance of large orders from major companies?
In order to explore these hints, we asked them about corporate culture and employment philosophy.
Interviewee
Tsuyoshi Imoto | President
Reiko Imoto | CBO
Cadic Jean | CAIO
Please tell us about your business, the points you emphasize in recruitment and the working environment.
What we are aiming for is to achieve world peace through AI. Currently Japan's AI technology is far behind in the world. In order to solve a myriad of social problems, the only solution is using the power of AI, but what we are questioned at that time is the ethics of people who develop AI. That's why we thought about making a unique AI in Japan.
What we emphasize in recruitment of employees is mathematics and English ability, motivation, personality, empathy and ethics for the company's idea. With these, our company's stance is to hire talented personnel regardless of nationality or Japanese language skills. As working environment, there are no restrictions about working hours and working place. We have a different working environment from other Japanese companies.
It's been a year since our entrepreneurship, but we already have many major companies as customers. We develop AI according to our customer's request as well as developing our original AI for solving social problems.
Please tell us about Mr. Jean's hiring.
Although he had a great talent, he seemed to have trouble with finding job in Japan due to his lack of Japanese skills.
He is a really nice person, and now he is such a proud leader that he gets scouts from several companies. However, even if he is scouted from other companies, he says that he feels comfortable in our office and wants to continue working with us. I think that he sympathizes with our philosophy.
How will the atmosphere of the company change with the presence of foreign employees?
Having him is stimulating for other employees. Compared to the rest of the world, AI technology level in Japan is quite low, but he is world top class. Even though Japanese intern students cannot speak English, I encourage them to talk with him more. Beside technology, his human nature is also good, so it is very good for other employees and intern students to learn from him.
As a form of employment, this is similar to Western countries' way (a method adopted from interns to regular employees), is not it?
I have never recruited new graduate directly. Initially it starts with participation in internship, part time job or study group. I do interview by myself, but mostly it's over in a few minutes. It is because we regularly look at the way of thinking and behavior of interns.
Until one tries swimming, I won't know whether or not they fit the water. On the other side, if one fits the water, I would like to hire them regardless of their ability. Even if one has never studied AI before, I think that if they do it for a year, they will be able to produce reasonable results. Although we recruit throughout the year, there is no public offering, most of the current employees also ask people to get to know us, or they know through events such as study sessions.
Do you have any future challenges?
Now we have an environment where one can work freely in any way. I am thinking it is a big challenge whether we can maintain the same corporate style and structure even if the company grows to 100 or 1000 people from now on.
In the second part, we will talk about Mr. Jean's story, a foreign employee. Please look forward to it!
(Interviewer: Eri Watanabe, Translator: Ilaria Ester Macclocca)
Oshigoto.comでは、メールマガジンの配信を行なっています。
定期的に、就職イベントや求人情報などの最新情報をお届けします。
是非、ご登録ください!