Recruitment|HRnet One(Engish)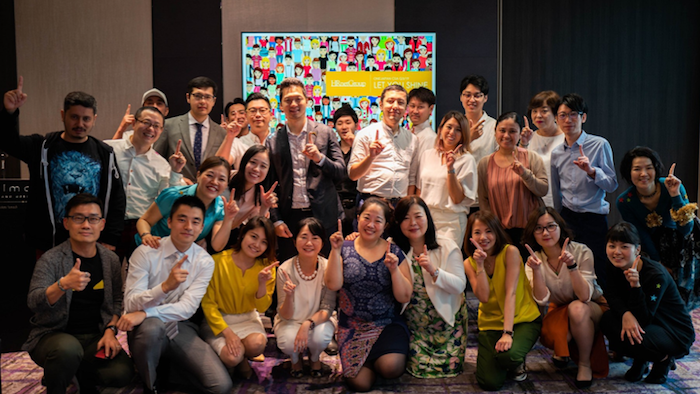 Company Profile: 
HRnet One is a leading international HR Consulting and Executive Search Firm with established offices in 13 cities in 9 countries. Founded in 1992, with over 1,500 consultants, our consultants are fully equipped with professional knowledge to value-add to the business growth of international clients. We deliver the right combination of business, consultancy and search expertise for MNC clients who have decisively relied on our methodology for their vital business needs.
Location:
Imperial Hotel Tower 8F
1-1-1 Uchisaiwaicho
Chiyoda-ku, Tokyo 100-0011
Type of Employment:  Contract and permanent
Position:  Associate Consultant (entry level) / Regional Consultant (mid-career)
Seeking For:
Degree Holder in any discipline.
Language proficiency in Japanese and English (business level preferred).
Strong passion to develop a career in sales, scaling career advancement and looking for a platform to excel.
A winning mindset, taking initiatives to add value in a dynamic team-based environment.
Able to perform in a high-paced and dynamic environment to meet deadlines.
Good interpersonal skills and the ability to communicate effectively with senior candidates, regional leaders and colleagues.
Job Description:
Provide research for search assignments, conduct market mapping, gather and collect detailed information specific to an identified pool of talent.
Act as a thought partner and general support for the Senior Consultants. Assist Senior Consultants with setting search scope and prioritizing their research needs.
Conduct timely, cost-effective research to meet and exceed teams' needs; develop accurate and compelling deliverables.
Develop creative approaches to sourcing information, and think 'out-side of the box.'
Prepare materials on the research findings, update and maintain the firm's database.
Develop and maintain a strong working relationship with clients, candidates, as well as other internal stakeholders.
Collaborate with other business units in achieving Total Groups' objectives.
Application:
Please send your resume or CV to Meg at [email protected]. 
Successfully short-listed candidates will be contacted directly.
Application process (note several steps will be consolidated):
-Initial resume screening
-Phone screening
-Face-to-face interview
-In-office telephone assessment
-Team Leader interview
-Business Leader interview
-Group Business Leader interivew
Oshigoto.comでは、メールマガジンの配信を行なっています。
定期的に、就職イベントや求人情報などの最新情報をお届けします。
是非、ご登録ください!